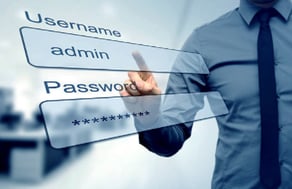 In the coming weeks, IBM will be rolling out significant improvements to your Planning Analytics Cloud environment to improve stability and conform with the latest security and compliance regulation, known as GDPR (General Data Protection Regulation).
You may be wondering how these upcoming changes affect your role as the Administrator, and how they might impact end-users.
As your trusted experts, QueBIT is here to help!
Below are some guided questions to help you better understand the specific changes and prepare for the upcoming migration activities:
Do you connect to the Planning Analytics remote desktop using a Windows 7 machine? Minor changes may be required to enable support for TLS 1.2 and Network Level Authentication for Windows 7 machines.


Do you have any documents stored on the Remote Desktop file system? Make sure to move all content to the Planning Analytics shared drive. IBM does not backup content on the Remote Desktop itself, so we do not recommend storing any critical content outside of the shared drive.


Does your cloud environment have latest version of Planning Analytics Server 2.0.3? This is a good time to check that your daily backup chore is functional so that you have snapshots of the TM1 model (e.g. "Data" directory).


Are you leveraging Secure Gateway to connect to on-premise data sources? There may be configuration changes required, which IBM will communicate directly to impacted customers.


Does your cloud implementation rely on File Transfer Protocol Secure (FTPS) to move files between the corporate network and Planning Analytics? You may need to modify existing or add additional firewall settings for the new FTPS port range.


Are you leveraging Cognos Command Center (CCC) for process orchestration and automation? If so, you may need to upgrade your CCC client to the latest release 10.2.4.


Are there corporate firewall rules or network security settings in place to facilitate access to your Planning Analytics environment? Upgraded environments will receive new IP addresses, so firewall settings may need to be updated. This is also good opportunity to purge old firewall rules, while incorporating any new rules required for the upgrade (e.g. Remote Desktop, CCC, FTPS, etc.). QueBIT can certainly help communicate specific firewall changes with your company's network security team.


What's Next?
IBM will be reaching out directly to customers with your scheduled upgrade date and duration, so be sure to check your email. Please do not hesitate to contact QueBIT if you have questions or are interested in support for the planned upgrade.
More information from IBM regarding the Cloud environment upgrade can be found here:
https://www.ibm.com/communities/analytics/planning-analytics-blog/upcoming-improvements-to-your-planning-analytics-cloud/