Back in 2012, an article was written in Business Week prompting business schools to adapt business analytics as a standalone concentration within their curriculums. At the time, there were a few universities that offered full-fledged degree programs such as DePaul, Fordham, and North Carolina State. On the undergrad level, there were only three programs that came from Augusta State University, St. Joseph's University, and Stuttgart Media University.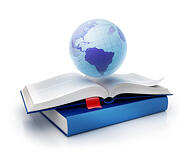 Fast forward to today, and we've seen some progress. According to an article in the Huffington Post, the role of "business analyst" became one of the fastest growing jobs in 2013. The U.S. Bureau of Labor Statistics confirmed this phenomenon, predicting a 22% increase in jobs by 2020.
However, the demand for BA work still doesn't match up with the manpower that's presently available. McKinsey & Company revealed that by 2018, we could see a shortage of 140,000 to 190,000 professionals with deep analytical skills.
With the shortage of young and qualified business analysts, QueBIT decided to develop their own in-house recruiting, educational, and training program. The idea was simple: Take the brightest minds with various degrees and backgrounds and give them a chance to learn business analytics (BA) from the ground up. These individuals just needed to be hungry and open to receiving training according to QueBIT's distinct BA practices and methodologies.
QueBIT sought graduates that:
Came from technical and financial backgrounds, including engineers, mathematicians, and actuaries
Displayed analytical, technical, and problem-solving skills
Exhibited technical skills such as a foundational understanding of computers, data, and exposure to programming language, structures, and design concepts
QueBIT's unique approach has been a win-win situation for everyone involved. By grooming their entry-level employees under this focused training program, these individuals are schooled in the company's best practices from day one. There is no need to shake away the preconceptions that BA graduates bring with them from traditional classroom settings.
Many of the new hires have transitioned to in-house consulting positions. On the whole, QueBIT has been able to develop a strong stable of BA professionals that will pass their knowledge and training on to future hires.
Want to learn more about QueBIT's unique training and recruitment approach? Contact our team to learn more!