Modeling
It is now possible to hide tables and columns in a data module. They are still visible in the modeling interface (a new grey icon) but they are completely hidden from the reporting and dashboard interfaces. The Undo / Redo options have also been added to Data Module design, it is also now possible to control how NULL values are displayed to business users. Data Module validation has been added plus there are now two new field types that are recognized, Geo Location values and also Date Time values.
*Note: Learn more about QueBit & IBM® Cognos Analytics here.
Customization
It has always been possible to customize the look and feel of Cognos, but with Analytics 11.0.4 it is now much easier to brand Cognos to your look and feel like your Company rather than IBM. Customization samples are available to help and inspire you to make your own Themes.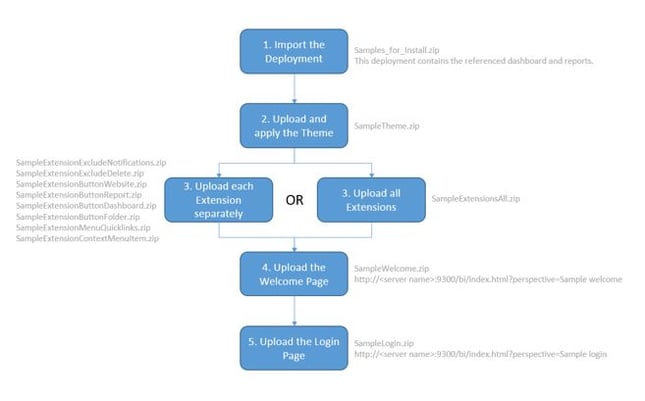 Javascript Support
The interactive report viewer can render reports with JavaScript embedded however now the JavaScript sits outside a report so that the same piece of code can be reused whereas in previous versions the code needed to be physically repeated in every report that used the JavaScript. A upgrade pain has been soothed, with this new Custom control object. To find the new Custom Control look under the Advanced objects dropdown.
No more excuses, now is the time to take the leap. Contact us at info@quebit.com. We are ready to guide you through the upgrade process. We have the expertise to do it for you or to help guide you through the process if you want to tackle this yourself.
Want to know more about all the new features of Cognos Analytics 11.0.4?
Register Now for our upcoming Webinar: Cognos Analytics 11.0.4 Released: It's a Brave New World Out There! Hosted by: Chad Erman & Joel Kehm on October 13th.