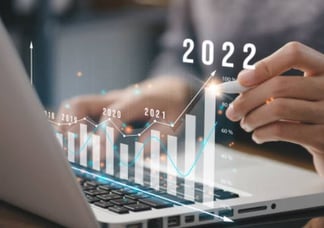 The world of business is always changing. To keep up, companies must embrace new technologies and methods to streamline their processes. One area that can be greatly improved with automation is revenue forecasting. Automated revenue forecasting can reduce the amount of time spent on data gathering and analysis, leading to more accurate predictions and a better bottom line. However, automated forecasting with machine learning (ML) can take things one step further by incorporating past data, trends, and other factors that may not be easily observed or quantified. This leads to even more accurate predictions and a better understanding of the business landscape.
The benefits of automating this planning function extend beyond just improved accuracy: they include enhancements to the overall planning process and often include better utilization of analysts' time. Forecast automation is a great way to improve the accuracy of predictions while freeing up valuable time for your team to focus on more in-depth analysis and strategy.
We consistently see that automation in forecasting can streamline the process, but Automation with ML can add value above and beyond the direct costs (time, software, expertise). Benefits include:
Higher forecast accuracy: Typical causal factor ML model for revenue planning will reduce MAPE by 10% in our experience.
Increased transparency: Our approach is not to create a black box but instead utilize algorithms and inputs that are observable to the end-user.
Decreased data "wrangling": Best practice implementations put in place a systematic and repeatable approach to ingesting and transforming data to model not only the causal factors of today but to easily add or change future unidentified factors.
Reduced cycle time: forecasting from days and weeks to minutes and allow users to analyze and improve
Creating one source of the truth: is a by-product of this process as is a systematic and secured approach to capturing user feedback
The benefits of automating revenue forecasting are clear. Automation can lead to more accurate predictions and a better bottom line, but the intangible benefits around efficiency and focus are just as important. Automating your forecasts is one step towards modern finance operations.
If you are interested in learning more, please join QueBIT for its upcoming webinar on "Predictive Revenue Planning for Finance " on April 14th, 2022.
To learn more about how QueBIT can help your business, visit our website or contact us at info@quebit.com.