PAW on Windows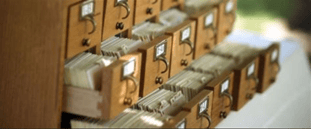 Currently, IBM Planning Analytics Workspace (PAW) can be run on Windows 2016 Server, Windows 2019 Server, and Linux. PAW is designed to run in a containerized software management engine, which provides many benefits, such as making it easier to deploy consistently across a variety of operating systems. Support for PAW in Windows Servers was made possible when Microsoft ported the open source, free, Docker containerization platform from Linux over to Windows. Microsoft has considered Docker on Windows a "feature", and access to it has been covered by a client's regular Microsoft server licensing agreement. Essentially Docker on Windows has been free for customers because they are already paying for the server OS in a bundle from Microsoft. Microsoft has included support for Docker too, which was a bargain of sorts for customers. This licensing and support structure is about to fundamentally change.
Not long after Mirantis, Inc. acquired Docker in 2019, Microsoft made the decision to stop maintaining Docker for Windows, essentially selling the Windows Docker containerization feature off to Mirantis. Even though most of the software branding still says "Docker", Mirantis refer to Docker as the "Mirantis Container Runtime". You may also see "Mirantis Runtime Engine" used, but Mirantis seems to have adopted Mirantis Container Runtime (MCR), going forward.
The transition to Mirantis has been gradual, with Microsoft reportedly still providing support, and Mirantis allowing free access to downloads and updates. But this free access to Docker support and updates on Windows will end on April 30, 2023, when Mirantis expects to start getting paid for updates and security enhancements, like achieving FIPS 140-2 validation.
Customers that want to keep PAW on a Windows Server, particularly if they are a "Microsoft-Only" shop, need to start considering what they will do about PAW and Docker. Today, Mirantis is offering a Basic Mirantis Support package at $2,700 per year that would cover three PAW servers with some basic level of support, including maintenance updates. Previously Mirantis' support packages had a minimum of five instances of MCR, so this $2,700 might be worth taking advantage of since most PAW installations rarely require more than 3 instances. Regardless, this is an ADDITIONAL/NEW cost for IBM Planning Analytics customers using PAW on Windows that will need to be paid to Mirantis.
IBM has been cautious in updating the software compatibility report for approved versions of Docker, only just recently approving the version that had its initial release in 2021, version 20.10. As a result, upgrading Docker was never a priority for PAW customers when upgrading PAW. This will probably change since the newer release is finally on the approved list, and 20.10 is on its 23rd update for Linux, 15th update for Windows. Ostensibly, these updates are security related.
If existing PAW on Windows customers do nothing with Mirantis before April 30, 2023, PAW and Docker will continue to work on Windows and customers can upgrade PAW as usual. But doing nothing also means customers will lose access to Docker/MCR support and updates. At some point after April 30th, there might be an issue with Docker/MCR needing an update. The risk of not purchasing a Mirantis Support package could result in delays in patching future critical security vulnerabilities.
New IBM Planning Analytics customers after April 30th will need to talk to Mirantis if they wish to use Windows for PAW since that will be the only download option for new installations. But don't forget, there are still Linux options where Docker CE, and a new kid on the block, Podman, can be had for free if the client is willing to own a Linux server or two and apply self-service support for Docker/Podman.
Mirantis Pricing
There are two Mirantis URLs worth noting. One says that there is a three node minimum at $900/node per year at the "store": https://store.mirantis.com/product/basic-8x5-for-mirantis-container-runtime-formerly-docker-engine-enterprise-for-windows-server/.
The other URL says that there is a five-node minimum at $900/node per year:
https://www.mirantis.com/docker-engine-enterprise-support/.
This URL also states as a footnote, that if you have it now and do nothing, there is no charge.
"*A) Microsoft will provide support for Mirantis Container Runtime until April 30th, 2023. B) Customers are licensed to run, in perpetuity, only the number of copies of Mirantis Container Runtime obtained before April 30th, 2023 and no more. C) After April 30th, 2023, customers will not be able to get support, updates, or patches for the Mirantis container runtime from either Microsoft or Mirantis. D) Customers can purchase a license to use a fully supported version of Mirantis Container Runtime from Mirantis at any time."