Oracle and SAP have long dominated the market for Enterprise Resource Planning (ERP) software, the software companies use to run their businesses. Simply put, ERP software can manage all day-to-day business activities including accounting, procurement, invoicing, supply chain operations, workforce management and more. These days, having an ERP system to keep track of all these everyday business transactions represents a "bare minimum" technology investment for any company.
While keeping track of your cash, purchase orders and bills are important, it is equally important to plan for the future, and measure your performance. These activities are typically not well-supported by ERP software (as we explained here), which is why spreadsheets persist as the Number One planning, forecasting and reporting platform.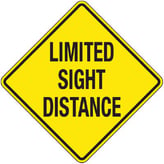 It is a well-documented fact that spreadsheets have limitations as an enterprise planning and reporting tool. And yet they persist, for a variety of good and bad reasons that have been discussed before. The upshot is that if you need to plan or forecast collaboratively, at higher frequency and with greater accuracy, spreadsheets will not be up to the task. This has been true for at least a decade, but the COVID-19 pandemic drove the point home. This is where a planning software platform comes in.
Let's be clear: major ERP players like Oracle, SAP and (more recently) Workday also sell planning software platforms, sometimes known as Enterprise Performance Management (EPM) software. Sometimes the EPM offering is bundled attractively with the ERP system, and the deal is sweetened by the promise that everything is "completely integrated".
Indeed, ERP software vendors who also sell planning software platforms make sure that the transaction data can flow easily into the planning platform at a summarized level appropriate for planning, forecasting and reporting.
It's an attractive picture – and it may ultimately be the right approach for your situation - but here are three things you must consider before making a commitment:
Is your company likely to acquire another?
When companies acquire other companies, they usually also acquire all their IT infra-structure, including the ERP system. The acquired ERP system – regardless of whether it is from the same ERP vendor or not – is guaranteed to be configured differently. Every company, even if they are in the same industry, has their own chart of accounts and captures their data in their own unique way.
At this point, it is certain that your planning software platform will not magically "integrate" the new part of the business. Naturally, the intent will be to resolve this situation eventually, but waiting for the new business' ERP system to be ingested into the "corporate standard" before doing any planning or performance monitoring may not be the best idea. If anything, you probably want to pay extra attention to how the new business is doing, post-acquisition!
Fortunately, it turns out that the technical mechanics of integrating any ERP system's data with any planning software platform is straightforward. Every planning software platform sold by a major ERP vendor (like Oracle EPM, SAP BPC and Workday Adaptive Planning) started life as an independent company, and was designed to connect to any likely source of data. This is also true of planning software platforms that are not owned by ERP vendors (such as Anaplan and IBM Planning Analytics).
So, if your company sometimes buys other companies, the value of having a planning system that is "completely integrated" with your ERP system is questionable, and you need to look beyond that one selling point to justify your decision.
Is Extended Planning and Analysis (xP&A) on your radar?
xP&A represents integrated collaborative planning across all functions of a business including finance, operations and supply chain. Gartner, an analyst firm, estimates that "By 2024, 70% of new financial planning and analysis projects will become extended planning and analysis (xP&A) projects". Being successful with xP&A requires digital transformation of your business processes, and involves more than just buying a technology (though deploying a suitable planning software platform is a pre-requisite).
It varies, but xP&A may include using Artificial Intelligence/Machine Learning (AI/ML) techniques to create detailed predictive forecasts. Often predictive demand forecasts are combined with traditional driver-based models to link demand, sales and cash flows. xP&A can also support the running of multiple what-if-scenario plans as part of a simulation of possible futures. xP&A is about getting everyone on the same page, which in turn means pulling data from many different systems beyond your ERP, such as your point-of-sale (POS) system, your Customer Relationship Management (CRM) System, your data warehouse, and more.
In your xP&A future, you will be combining data from many sources, with (potentially) tools from many vendors, while using your planning software platform to orchestrate and bring it all together into a central, secure location.
Therefore, you need a planning software platform that can connect beyond your ERP system, and that will enable you to do all the modeling required to make your xP&A vision a reality. Once again, the promise of "complete integration" with your ERP system is insufficient justification for selecting the ERP vendors planning system.
Do you consider planning and forecasting a strategic superpower?
No one can predict the future but having the ability to prepare ahead of time for a range of possible futures can give you an edge in our competitive, fast-changing world. Similarly, the ability to expose hidden patterns in years and years of detailed historical data using AI/ML saves time and increases forecast accuracy.
When margins are razor thin, the quality of your decisions matters. When you are armed with better forecasts, that are produced effortlessly and at the right level of detail, the chances of making a higher-quality decision improves.
Most good companies are ready to invest in technology. The investment itself is not the ultimate differentiator. The difference between good companies and great ones lies in how the technology is put to use: companies that actively look for ways to improve the quality of their collective decisions by monitoring and measuring their business, and that then are ready to make changes when it is needed, are the ones that will pull ahead. This only happens with intent, and when concepts like continuous planning become entrenched in company culture.
Once you have decided that superior planning and forecasting is a central strategic goal, it follows that you should bring the same level of intent to the selection of your planning platform.
Summary
Many ERP vendors offer planning solutions as an add-on. This gives the impression that planning, forecasting, and reporting are an afterthought: a nice-to-have after the ERP system has all done the "heavy lifting". This impression is reinforced by the fact that spreadsheets are the default technology for planning, and spreadsheets do not require any additional investment. Thus, the problem (it is thought) cannot possibly be that hard.
We beg to differ. We postulate that spreadsheets became the default planning, forecasting, and reporting technology precisely because the problem is VERY hard. In fact, it is so hard, that the effort to articulate exactly what it means to build models of different parts of the business, and then link them together, teach people how to use them, and disseminate their outputs can be completely overwhelming.
Companies have therefore learned to "make-do" with planning at a summarized level, or with planning happening in disconnected pockets, with each departmental function fending for itself, because that was all that was possible. Now with the advent of powerful planning software platforms, forward-looking businesses are seeing the potential of connecting all planning, giving them the ability to monitor performance in total, or at any level of detail needed whether by region/country/department/office, or by business unit/product category/product/SKU.
Doing this successfully requires vision, patience, and a willingness to embrace change. Modern planning software platforms certainly make this easier, as all the vendors offer features and pre-built templates that can accelerate the time to value. This is where you need to be vigilant, and stay engaged in the selection process, because each planning software platform comes with advantages and disadvantages. Some are easier to deploy but lack flexibility for things like allocations and other complex modeling. Some can scale to immense levels of detail but require a more technical mindset to maintain and administer.
Your ERP vendor will naturally downplay these considerations and will be happy to offer their perspective on the alternatives. Our recommendation is to invest in understanding your organization's needs and capabilities ahead of time, to ensure you ask the right questions when evaluating the alternatives, before selecting a planning software platform to build your strategic superpower on.
If you are not sure where to start, contact QueBIT at info@quebit.com and ask about our vendor-agnostic xP&A Technology Selection Advisory Services.