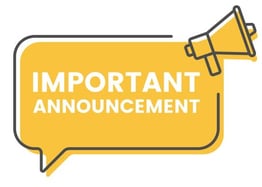 Upon releasing the new version of Planning Analytics Workspace (PAW) 2.0.71 SC, IBM has also announced some important information regarding the use the of older versions for their Cloud clients. With the release of PAW version 2.0.56 in October 2020, IBM completely updated the PAW tool with a brand new user experience. Since that point all newer versions of PAW have used the new experience with all versions prior to the 2.0.56 upgrade labeled as Planning Analytics Workspace Classic.
In July of 2022 IBM plans to remove the capability to remain on Planning Analytics Workspace Classic for all cloud clients. Prior to this announcement cloud clients that began using PAW prior to version 2.0.56 had the option to stay on the legacy software or move to the new interface, starting in July 2022 that option will no longer be available. You can view the announcement at the link below.
IBM PAW 2.0.71 Release Announcement: https://www.ibm.com/support/pages/node/6521174
What does this mean for you?
Planning Analytics Cloud Clients:
In July 2022 your IBM Planning Analytics Workspace environment will automatically be upgraded to the newest version at that time.
Planning Analytics Local Clients:
All on-premise deployments of Planning Analytics Workspace will not be impacted by the July 2022 PAW Classic Cloud Deprecation
What does QueBIT recommend?
QueBIT's recommendation for all of our clients - Cloud and Local On-Premise - is to upgrade to the latest version of PAW sooner rather than later. Regardless of the July 2022 Cloud Deprecation, we always recommend upgrading to newest PAW version as it will include all the recent software updates and tool fixes that have been recorded and implemented. The log4j vulnerability of December 2021 is a prime example of why keeping up to date with software versioning is very important.
Upgrading from PAW Classic to new PAW may require a bit of extra effort: while most dashboards will convert smoothly, there have been some cases where some need to be rebuilt. QueBIT has a lot of experience on this front and can guide you. Once on the new PAW environment upgrading to new versions becomes seamless once again!
You can view our complete PAW Release recommendations at the following link:
https://blog.quebit.com/blog/quebit-blog-ibm-planning-analytics-workspace-release-recommendations
Aside from just software updates and tool fixes, the updated tool provides a new look and feel, improved navigation and content functionality, and new capabilities that include the addition of applications and plan and a dedicated modeling environment.
Therefore we recommend you bite the bullet and get on new PAW sooner rather than later, so that you get over the one-time PAW Classic upgrade hump, and then no need to worry about the deprecation plus have access to a much more powerful, and feature rich tool.
You can read up on some of the new PAW features in the blog post below:
https://blog.quebit.com/blog/quebit-blog-everything-you-need-to-know-about-the-new-ibm-planning-analytics-workspace
For Cloud Client's specifically - at the very least we recommend previewing the new PAW experience prior to July 2022. This will allow your users the ability to develop dashboards, test new functionality, and get exposed to the new version of PAW prior to committing to the full an upgrade.
How can QueBIT help?
We at QueBIT have the experience and expertise when it comes to software upgrades and PAW dashboard development to help you determine the level of effort it will take to upgrade. If you have any hesitation or concerns about performing this upgrade prior to the Deprecation and would like to discuss please reach out QueBIT is here to help. We have assisted many clients with their upgrades from PAW Classic to new PAW, and they are all very happy they made the move.
We hope this has been helpful!